Ok, how fun is this?!?!?!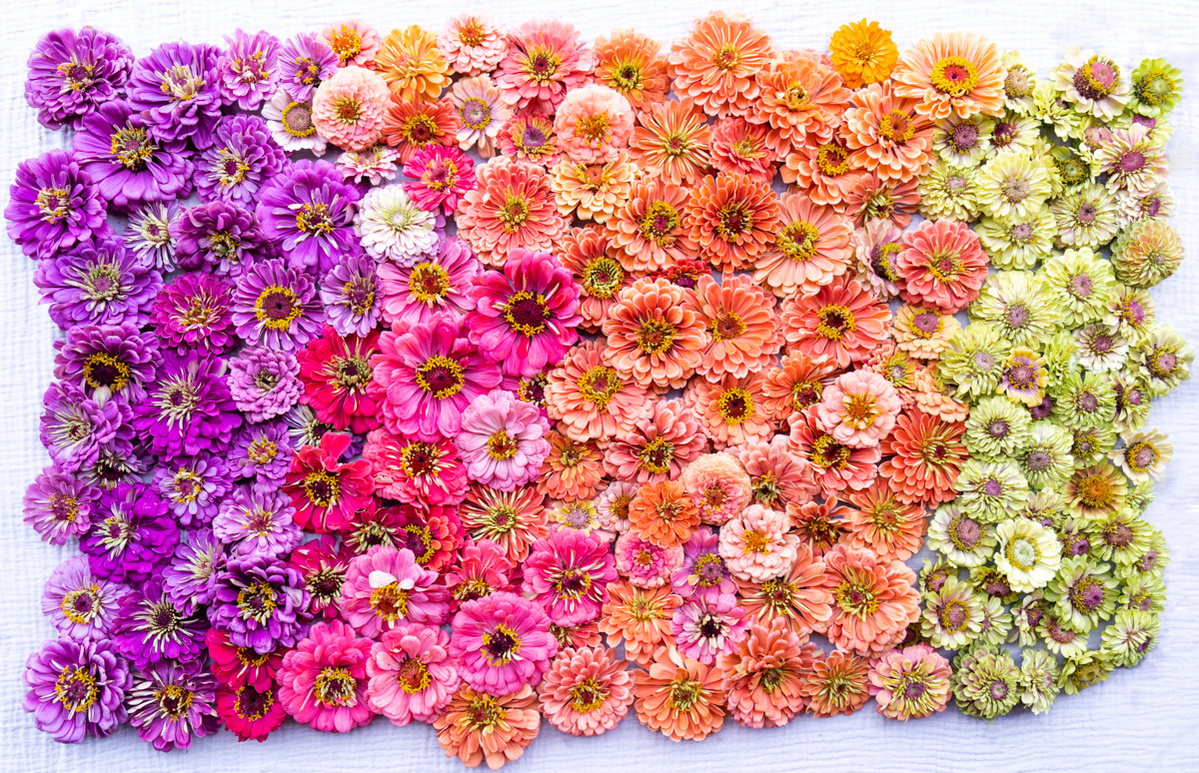 We trimmed back the first blooming of zinnias in order to encourage longer stems and more growth, and I couldn't just let the deadheads languish in the field.
After I took the photographs, there was nothing left to do but sweep the flowers into a bucket and toss them in the compost. I felt like a Tibetan monk with her sand mandala, grateful for the experience of having made it.